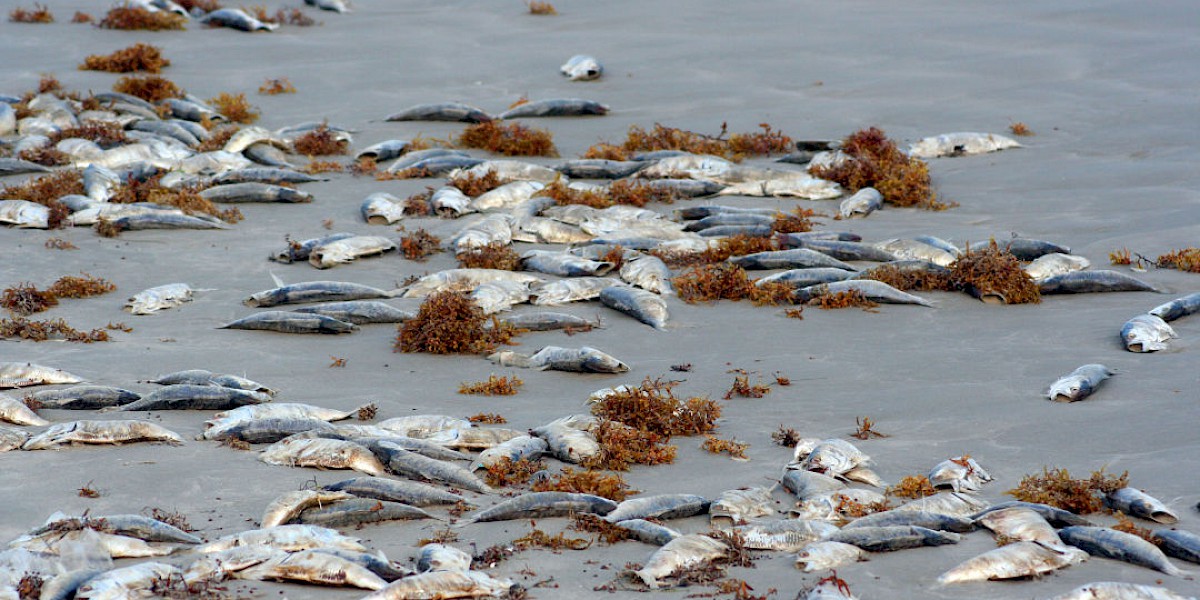 Big Boost for Clean Waters Off Long Island
Long Island has taken major steps to reduce nitrogen pollution that seeps into groundwater and is discharged into surrounding waters. New technology at the Bay Park Wastewater Treatment Plant in Nassau County will reduce nitrogen going into the Western Bays by 5,000 pounds a day. And Suffolk County has passed legislation that will cut nitrogen pollution from new septic systems and cesspools by 20,000 pounds a year. Carl LoBue, director of the New York Ocean Program for The Nature Conservancy, said nitrogen endangers public health and marine life by promoting the uncontrolled growth of algal blooms. "They come in the form of macroalgae and phytoplanktons, like red tides and brown tides and cyanobacteria blooms, that kill fish and wildlife, poison shellfish," LoBue explained.
COVID-19 Pandemic Has Led To More Ocean Plastic Pollution
The coronavirus has worsened the amount of plastic polluting the world's oceans. That's according to Dave Ford, founder of the environmental literacy organization SoulBuffalo and the Ocean Plastics Leadership Network, a group that brings activists and the industry together to develop solutions to ocean plastic pollution. There is an "environmental silver lining" as a result of the coronavirus — carbon emissions have been reduced by more than 4%, many wildlife markets around the world have been shuttered and air quality in some places has slightly improved, Ford says. But thanks to an increase in pandemic-related, non-recyclable materials such as take-out plastic containers and masks, 30% more waste has crept into our oceans, he notes.
How investors are coming up with the green to save the ocean blue
As part of an investment team at the Nature Conservancy, the U.S.-based environmental group, Weary threw the Seychelles a lifeline: a chance to refinance more than $21 million of its debt. There were just two conditions. The government had to spend the savings on ocean conservation work such as coral restoration and trash cleanup, and it had to designate 30 percent of its waters as special zones where activities such as fishing and drilling are highly regulated or off limits.